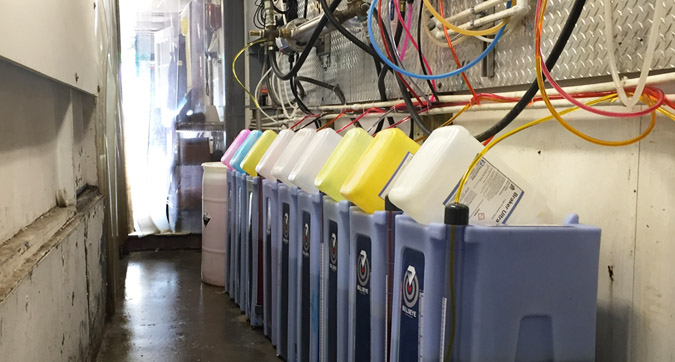 Diamond Shine Bullseye™ concentrate delivery system is designed with patented on-tank rulers. It takes the guesswork out of measuring your cost-per-car. Each Bullseye storage tank accommodates our convenient and safe induction-sealed 2.5 gallon concentrate containers. In other words, you maximize storage space and reduce costly spills.
Diamond Shine's complete series of premium chemistry is specifically formulated for tunnel car wash systems.
We deliver cleaner, drier, shinier vehicles no matter what delivery system you prefer from your car wash supplier.

CleanTouch is a leading car wash chemical brand serving thousands of car washes across the United States and Canada. Our eco-friendly, high-performance commercial car wash formulas keep customers coming back, while improving top- and bottom-line results. We produce a full line of high-quality detergents, presoaks and wax treatments, specialty products and offer a comprehensive chemical program.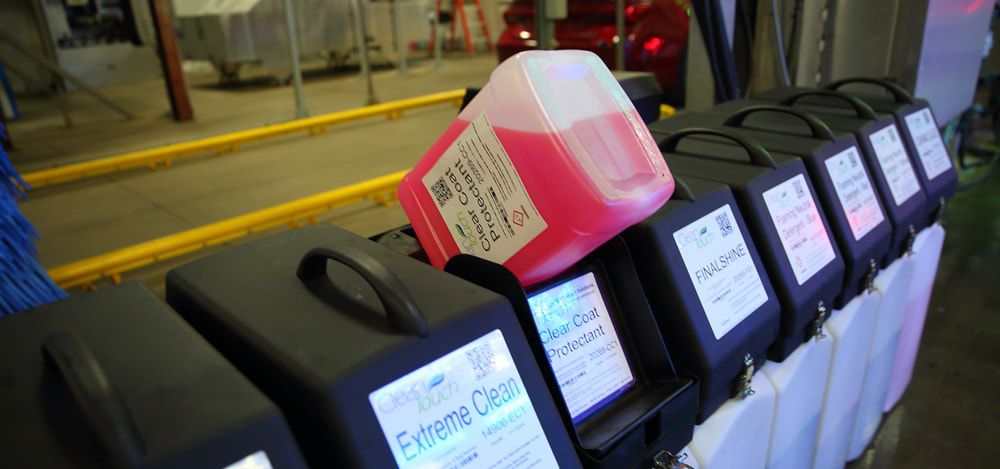 CleanTouch formulas are environmentally safe and sustainable.
Make CleanTouch your supplier, and watch your average tickets go up and your costs go down.